I received this beautiful doll quilt from Trish in the 4 seasons doll quilt swap 5 monochrome challenge.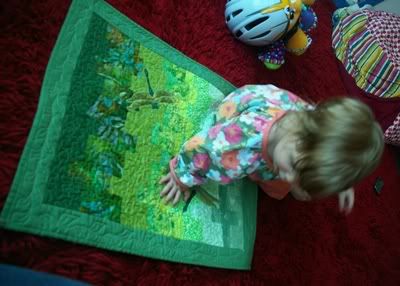 I think it's just beautiful, and as you can see, someone else agrees.
This is the one I sent and it has been well received by Rachel
(I promise I'll come in tomorrow and add all the links in).