Here's a couple of pictures of what I've been working on for the last couple of months. A quilt for my first niece Charlotte who arrived, eventually, 2 weeks ago today.
Happy 2 week birthday Charlotte.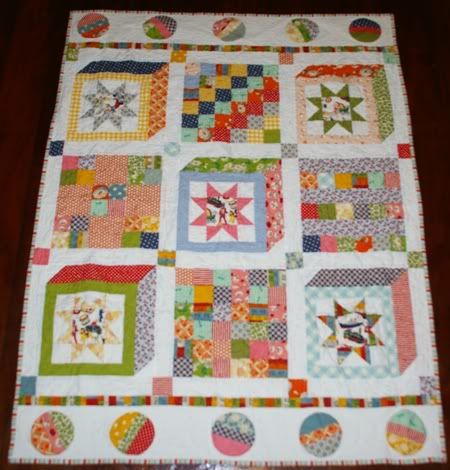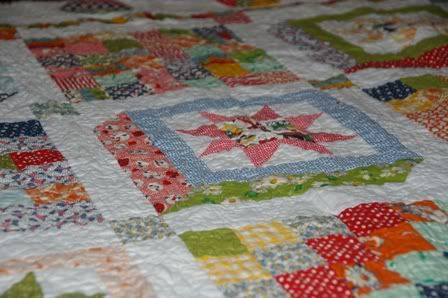 The quilt is a pattern by Sandy Klop and made largely with her 'American Jane' range of fabrics, with a few extra spots and stripes etc. thrown in.