Look what I got, I was so excited when I saw the return address on the package.
I was 10,000th visitor to
Emma's
blog and she sent me this to mark the occasion, thankyou so much Emma, it's beautiful, and you were right, red really is my favourite colour.
I'm sorry my pictures don't do it justice but it really is fabulous and so appropriate for the weather today. See
more pics
on Emma's blog.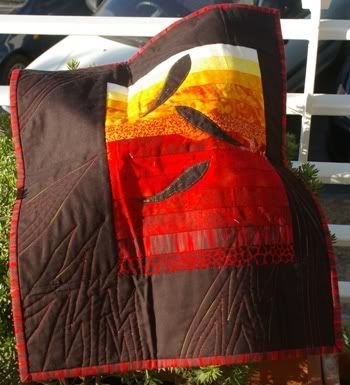 Anyone who hasn't seem Emma's blog before, you must check it out, her work is so clever. Not only is she a wonderful quilter - a quilt artist indeed, but she is so helpful and supportive of other quilters, not least beginners like me.
Thank you Emma for all your support and for this lovely quilt.