OK, so I've been a bit slack on the blogging front. Had my parents staying for a couple of weeks so was avoiding being on the computer too much.
I have however been getting a few things done, so here's the first ones, a couple of no-sew projects for the house.
Some wall art for the lounge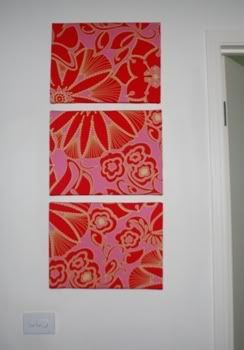 And the second is a pin board for our kitchen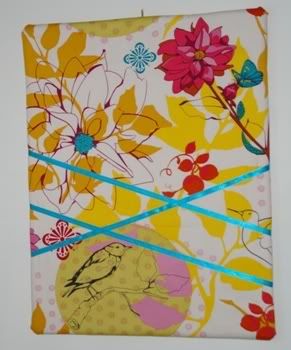 the fabrics are both from the Drawing Room range by
Anna Maria Horner
and came as part of my
quilthome
delivery a few weeks back.