The starting of solids has necessitated some babyfood proofing!!!
I made a quick, rather slapdash, but highly effective chair cover to put the little ones booster seat on and protect the chair.
Just a strip of fabric, a strip of plastic table cloth (about 1.5m x 0.5m) and two short seams. It's working pretty well!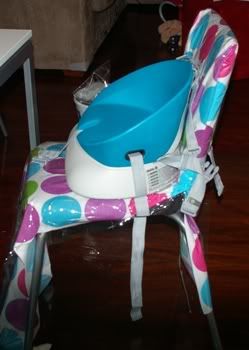 Now if only she would go to sleep so I could finish my blog posting!