I actually managed to finish something (Simplicity 4054),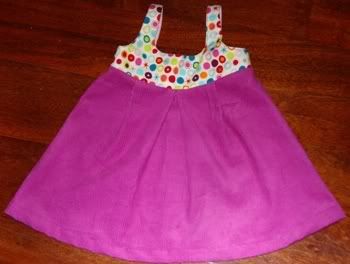 Apologies for such a terrible picture...
The machine isn't quite right, but it's allowing me to sew so I'm going to allow it to stay for now.
If little miss 'daytime sleeps are for wimps' will actually have an early night tonight then I'm going to have a go at the quilt. I'm excited.