So I've finished my first quilt. OK, so it's only a little one, but we all have to start somewhere.
The design is all my own and I'm pretty pleased with the result.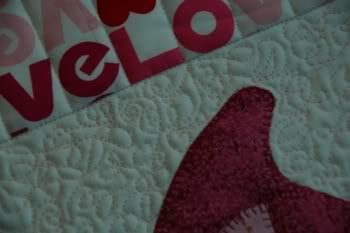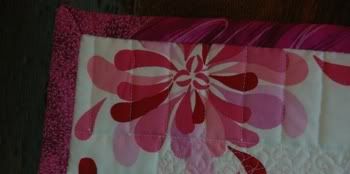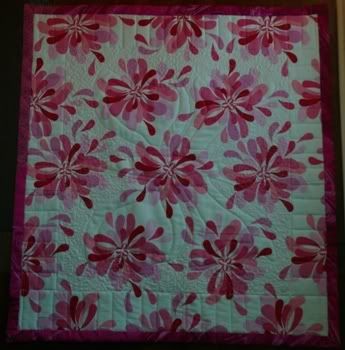 The butterfly and binding fabrics were some of my loot recieved in the Pink Themed EB Newbies Quilters FQ swap for July.
The Backing is from Sandi Henderson's
Farmers' Market
Range.
It was basically a chance for me to have a go at different machine quilting techniques with my new machine which is fabulous.
I used the great Heather Bailey
binding tutorial
as recommneded by the EB quilting girls and I learnt lots of things including the fact that you need to add at least 10cm per corner plus an extra 10cm for the join when calculating the length of your binding (you'll notice my binding changes colour part way around).