Here are a couple of pictures of the Table Runner I sent to
Kaysha
for the EB newbie quilters TR swap. I was worried it might not fit in her 'keep it simple' request, but she seems to like it. Hurray.
It was such fun to make, I really enjoy the applique, I really must make a pieced one next time! And these smaller projects are fantastic to practice a bit of FMQ.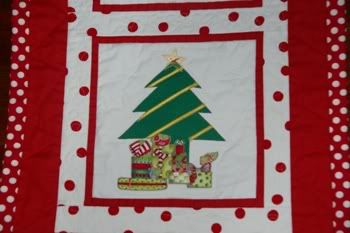 The Christmas Tree was my favourite.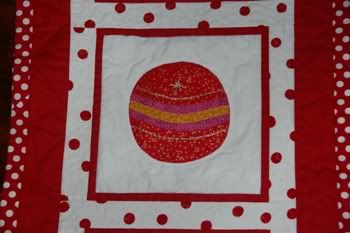 And the whole thing (almost anyway)