I opened my gift from my 'secret' santa from the EB Newbie Quilters swap a couple of days ago, I was spoilt by
Meika
with some yummy body goodies, some really cute fat quarters and a dinky little mobile phone cosy (how cute).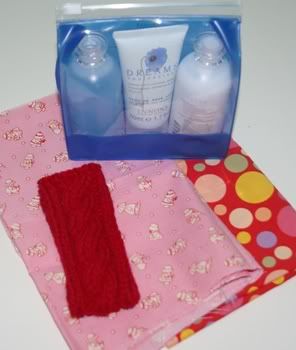 I sent a package to
Kirsty
, but I forgot to take pictures (oops).
It was a great fun swap to be involved in to finish of a lovely year of virtual quilting, chatting and general support. Thanks Ladies.