Been practicing my Free Motion Quilting, on a sleeping bag for B.
It turned out a funny shape for some reason, probably because I just borrowed on off someone else and drew round it. But it works well and I know what I need to change for the next one (like remembering to add seam allowances, and making the neck lower at the front.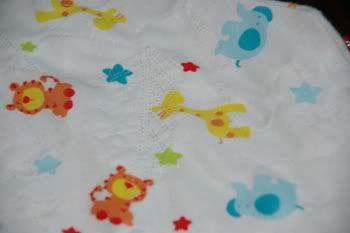 Not sure how much you can see but I did some little stars and some funky type of flowers and things, just playing about really.