Made and blogged in one night, it's a miracle.
This set is for one of the babies in my mother's group, for a secret santa.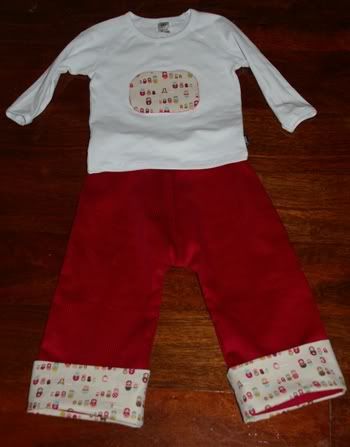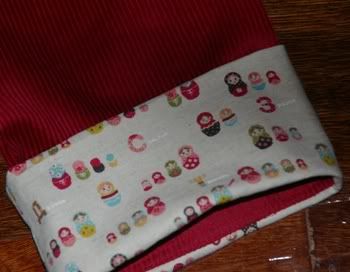 She'll be 8 months at Christmas and she's only a little person, but I've made size 12-18m since the red cord, although rather lovely, is very much a winter fabric, so isn't likely to get much use for a few months anyway. The pattern for the trousers is Simplicity 9911, it's a basic elastic waist pattern and I've added a contrast cuff which can be rolled up or down to make the trousers shorter/longer. The top is a Bonds size 1 long sleeve stretchie t-shirt.
I have another pair of the trousers cut out for Beth, which knowing her luck won't get sewn up before she's grown out of them!!