I finally managed to make up some nappies.
Two of the red ladybird covers for night times because B is reacting to the foldover elastic on her other covers. Made from the honeyboy pattern in a size medium.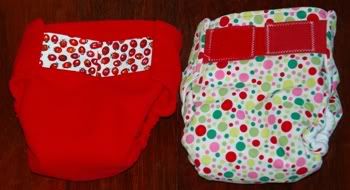 And an AIO for Christmas (plus an extra not pictured here because it's not staying with us).
Oh and I sorted my nappies by colour earlier, looks so pretty .... should have taken a picture of that too.